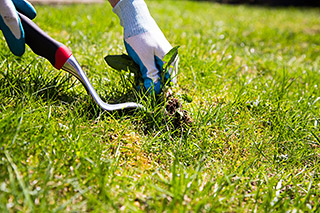 Weeds can be your landscape's biggest enemy and they can attack your lawns and gardens at any time. They're a nuisance because they compete with your grass and plants for water and nutrients from the soil. It's always a good idea to take firm action against these intruders; if you ignore weeds, they'll overwhelm your plants.
At Greenworks Landcare, we have helped clients control weeds on all of their properties in Salem, Keizer, Dallas, Independence, and Monmouth. Weed Control is part of our landscape management programs. We also have worked on lawn maintenance and weed control projects for clients in Corvallis, Albany and Silverton, Oregon. Our goal is to ensure your landscape is completely weed-free.
If you want to know more about our weed control services, don't hesitate to contact us at Greenworks Landcare at 503.303.8368. We'll be happy to help in every way possible.