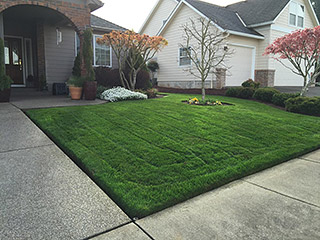 What is Edging?
Edging is the process of cutting tall grass present at the edge of the lawn and around installations. Normal lawn mowers just can't cut the edges evenly and that can make your lawn looked unkempt. Here's why you should hire us: 
We'll never cut too deep and will make sure all edges are even with the entire lawn.
Our landscapers will ensure that they don't cut too deep and damage the health of your grass.
We'll clean up after edging to ensure there are no clippings on the surrounding areas and hardscapes.
Our edging services are thorough and efficient so you can be sure your landscape would look neat and clean at all times. This service is included in all of our landscape maintenance programs.
If you want to know more about our landscape maintenance programs, don't hesitate to contact us at Greenworks Landcare at 503.303.8368. We'll be happy to help in every way possible.