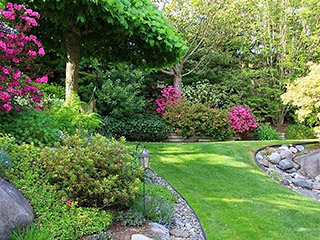 Soil can lose its nutrients over time, especially if it has thriving and healthy plants growing in it. The plants and grass will consume all the nutrition in the soil and eventually it won't be able to support any kind of flora. To avoid this, you need to fertilize the soil regularly and we can help with that. At Greenworks Landcare, we have fertilized turf and shrub beds on all of our properties in Salem, Keizer, Dallas, Independence, and Monmouth. We also have worked on projects for clients in Corvallis, Albany and Silverton, Oregon.
Our landscaping experts have years of experience in this field and understand how to assess the soil and add the best fertilizers to it.
If you want to know more about our soil fertilization services, don't hesitate to contact us at Greenworks Landcare at 503.303.8368. We'll be happy to help in every way possible.